What Makes Tang Soo Do Unique?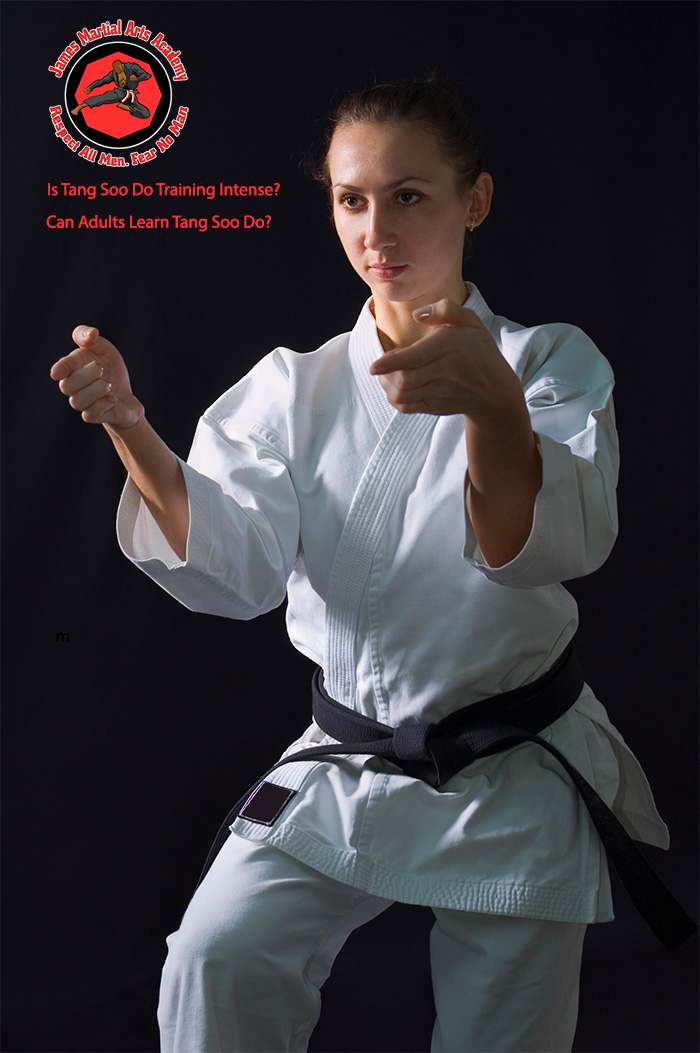 You might ask yourself, why is a Kajukenbo website writing about Tang So Do? This is a great question. Did you know one of the Kajukenbo founders, Peter Young Yil Choo, was a black belt in Tang Soo Do and Shotokan Karate?
If you're interested in martial arts, you may wonder what makes Tang Soo Do unique. Its philosophy centers on stopping an attacker. The training includes line work, free sparring, forms, and various self-defense moves.
Tang Soo Do is a modern Korean martial art that combines elements of different styles. It emphasizes character-building and respect, which are essential in karate. It also borrows concepts from about half a dozen other martial arts, including karate, Taekkyon, and Shotokan.
The founder of Tang Soo Do, Hwang Kee, had studied Soo Bahk Do and Tae Kyun, two martial arts from China. He later traveled to Northern China, where he came across the Tang Method and mixed the two styles. He eventually created Moo Duk Kwan Tang Soo Do, today one of the world's most powerful martial arts.
What Martial Arts Is Similar To Tang Soo Do?
Tang Soo Do has various forms involving kicking and punching. It is similar to karate and taekwondo and is often taught as self-defense. Although its movements are influenced by Shotokan karate kata, this traditional Korean martial art has less emphasis on competition. It is also similar to Taekwondo's katas, which are set sequences of movements and techniques.
Both styles are heavily influenced by Korean culture. Tang Soo Do practitioners let their legs hang in the air when they execute kicks and tend to bounce a lot. They also tend to turn their backs a lot when performing kicks.
Tang Soo Do is a Korean martial art that originated during the Three Kingdoms period. During the period, the Silla region was the smallest kingdom on the peninsula and was under constant attack by larger kingdoms. This made the Silla rulers work with the Tang dynasty monarchs from China. During the Silla period, Tang Soo warriors trained on the rocky beaches of southern Korea. They demonstrated their loyalty to the king and were taught to respect their elders.
What Is The Highest Rank In Tang Soo Do?
The highest rank in Tang Soo Do is known as the Black Belt. The term Tang Soo Do has become synonymous with Korean martial art. The term itself derives from the Korean language, which has a strong influence on art. It also appears to be related to Okinawan Karate, developed by Gichin Funakoshi in Japan.
Achievers who achieve the rank of Black Belt have a full professorship in the Art of Tang Soo Do. Their titles are Sah Bum Nim (teaching), "sacred example," and "honor." High-rank achievers train diligently and dedicate themselves to practicing meditation and inner power. A black belt with four stripes designates a Master.
A student can attain the highest rank by taking the appropriate exams. The tests are scheduled every three months. After passing the test, the student can proceed to the next belt rank. However, the student must retest at least once to maintain that belt. It can take up to four years to reach this rank.
How Much Time Is Required To Obtain A Black Belt?
The time taken to achieve black belt proficiency varies depending on several factors, including the student's level and the training frequency. Generally, the process begins around the white belt level and takes about a year or so. During this time, instructors at Tang Soo Do Concepts recognize and adjust to a student's current skill level. The instructors follow a stair-stepping method to teach each student the necessary techniques. This is a safe way to learn the art.
In the Korean martial art known as Tang Soo Do, a black belt is the highest degree of training. It signifies mastery, maturity, respect, and honor. It is also a mark of sincerity and calmness. To obtain this rank, students must pass a certified instructor's test. It is also mandatory for students to participate in sanctioned tournaments and clinics. During these events, students are required to demonstrate exemplary technique and exhibit proper behavior.
Grandmaster Jae C. Shin created the World Tang Soo Do Association in the early 1970s. Later, he added Brazilian jiu-jitsu to the system. However, he later dropped the name 'Tang Soo Do'. He felt that he had changed the system too much. In July 2015, he announced that he would no longer teach the Tang Soo Do style under the name "Chun Kuk Do."
Does Tang Soo Do Use Weapons?
As martial arts gained popularity in the 70s and 80s, martial arts studios grew in number and success. As a result, they could offer full-time careers for instructors. Back then, Tang Soo Do did not use weapons. But because of the demand for Tang Soo Do students, instructors began incorporating weapons training into their classes. Since there were no set curriculums for this training style, instructors developed their curriculums. In the 1990s, competitions became more common, and weapons became a necessary martial arts component.
What Age Can You Start Learning Tang Soo Do?
You can start learning Tang Soo Do whether you're a teen or an adult. The World Tang Soo Do Association has more than two hundred thousand instructors and students across 30 countries and six continents. The benefits of this martial art are many, but not limited to self-defense. The World Tang Soo Do Association classes are fun and exciting and teach various physical, mental, and spiritual skills.
Children attending martial arts schools will benefit from the respect and discipline the program teaches. This discipline is very important to Tang Soo Do, and children will learn that they must respect their instructors and other people. They will also learn to respect their surroundings and equipment. In addition to learning self-defense, children will learn how to behave in different situations, which will benefit them later in life.
Tang Soo Do is a very versatile Martial Art. It incorporates various defensive techniques and is taught in a standing position. The vigorous techniques strengthen every muscle group, which improves balance and agility. They also develop advanced jumping and flying kicks, and promote harmony between the body and mind. In addition to improving your body and mind, learning Tang Soo Do can also increase your confidence and help you fight off stress.
What Are The Different Kick Techniques In Tang Soo Do?
Kicking is one of the most important aspects of Korean martial arts. However, there are differences between different styles of kicks. In Tang Soo Do, the differences are most evident in high and dynamic kicking techniques. The art also emphasizes combination and consecutive kicking. Crossing the T is one example of this; it is a style of attack in which the practitioner changes angles to create an opening. Tang Soo Do also has kick styles similar to other martial arts, such as back kick and sidekick.
Tang Soo Do is a Korean martial art that emphasizes hand strikes and kicks. The art also teaches no-contact sparring and builds character. All ages can benefit from learning this art. The techniques of Tang Soo Do utilize almost every part of the body.
What Is A Grappling Technique?
In competitions, a grappling technique must be based on solid footwork. The aim is to take your opponent's footwork and apply powerful strikes. The grappling technique is a vital part of the sport. Although grappling 101 won't teach you submissions or finishing techniques, you will learn how to defend yourself with your hands and knees.
Tang Soo Do is a style of martial art that combines grappling with striking. Its roots can be traced to the ancient Korean art of Moo Duk Kwan, founded by Grandmaster Hwang Kee, a former free-fighting champion on the East Coast. During the Japanese occupation, many Koreans escaped to China to find work.
What Kind Of Martial Art Is Tang Soo Do?
Tang Soo Do is a Korean martial art that emphasizes mental and physical well-being. It also teaches respect, humility, and etiquette. These values extend beyond martial arts. Students of this art should be mindful of their relationships with their teachers and fellow students. They should also be careful about misinformation and misinterpretation.
This Korean martial art is one of the most widely practiced in the world. It has a strong history that dates back to the mid-twentieth century. Many different schools teach it, and martial art has evolved.
While training Tang Soo Do is very effective for self defense, it is not intended to be a fighting sport. The aim of the art is to develop the correct spirit, coordination, and strength, which are essential to combating. The technique is also useful for developing self-confidence.
Is Tang Soo Do Training Intense?
Martial arts training is very intense and challenging, because they work on every aspect of the body. The goal is to improve your physical and mental health. The training is designed to challenge you, and each technique becomes more difficult as you advance through the ranks. This creates an environment where you are constantly learning new things and improving yourself.
If you're looking for a martial art that will make you fit and healthy, look for a school with an individualized training program. A martial artist can achieve a great deal by following a program that is a good fit for them. You'll be surprised at how much you'll improve once you start. Whether you're ready to challenge yourself or just want to improve your health, a Tang Soo Do class will be a great fit.
Can Adults Learn Tang Soo Do?
Adults can learn Tang Soo Do if they want to improve their health and fitness levels. This traditional Korean martial art focuses on increasing physical fitness and mental sharpness. It can help people of all ages, from beginners to seasoned masters. The physical exercise and mental focus it promotes will help people stay healthy and reduce stress.
Tang Soo Do is a great way for adults to develop their physical health, develop self-discipline, and develop confidence. It teaches healthy habits such as reducing body fat, improving cardiovascular endurance, and developing coordination and flexibility. Tang Soo Do is also a great stress relief. No matter what age you are, you can begin learning Tang Soo Do. Martial arts training is beneficial for everyone, regardless of gender or physical fitness level.
Adults can learn Tang Soo Do for personal safety, as well as for fitness. The program will teach you basic self-defense techniques and will also help you deal with life's challenges. As you become more proficient in the art, you can increase your confidence and discipline. You can even learn to spar for fun.
Is It Beneficial To Enroll In Tang Soo Do Schools?
Martial arts training has many benefits but is not a magic wand. While training in Tang Soo Do will not fix all of your child's behavioral issues, it can help them become more socially responsible and develop self-discipline. Developing a stronger sense of self-worth is a huge benefit of Tang Soo Do. It fosters self-confidence and goal orientation, and improves your concentration. It also teaches you how to cope with negative influences in your life. As such, it's beneficial for people of all ages.
What Tae Kwon Do Kick Is The Most Difficult?
Of the many kicks, the back kick is one of the hardest. This precise kick can send your opponent flying. This is a particularly difficult technique to defend, as blocking is not much help. When done properly, the rear leg becomes the leading leg, and the heel of the foot will strike the opponent with a force of up to 30 mph.
There are many different variations of the 540 kick. While some experts recommend performing it with a full rotation in the air, others suggest doing it in a half-rotation before landing. The goal is to create as much force as possible within the shortest time possible. While the kick is easy to learn, it is difficult to master.
Another kick that is hard to master is the sidekick. This kick strikes the opponent on the bottom of the foot, with the heel being the most common surface. It is best to bend the ankle during the kick rather than kicking with the ball of the foot. In addition, the toes should point down during the kick. This ensures that the muscles that make up the leg are strong and pliable.
Experience our Google 5 STARS Rating
* Your privacy is very important, we'll never share your information. We may email you about special offers and upcoming events. The next page will show you exclusive Kajukenbo offers and opportunities to get started.